Co-op & Interns
The CASE Co-op and Internship Program connects New York businesses with affordable, flexible, highly-trained graduate students who have the skills and experience in a wide range of information and business technologies.
The CASE Co-op and Internship Program
CASE Co-op assignments are extremely flexible for both students and companies, ranging from very short-term projects of a few days or weeks, to positions lasting several years—or even becoming permanent after graduation. Co-op students can work up to 20 hours per week during the academic year and full time during breaks and summer, depending on the position.
Why CASE Co-op?
Work with top graduate-level students in engineering, information technology, social media, business, and an array of other specialties to put their training in state-of-the-art technologies to work for businesses.
Access an expanded talent pool of international students legally, with no visa issues.
Assistance with creating job descriptions.
Resume collection and pre-screening, electronically and face-to-face.
Reduced administrative; CASE handles all administration.
Mentoring of students before and during assignment.
For more information, contact Co-op Program Manager Leah Isgar at 315-443-5018 or lisgar@syr.edu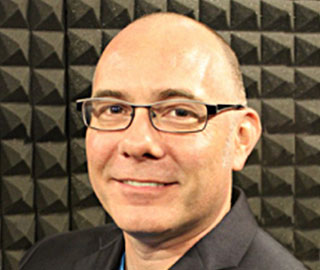 "The CASE Co-op program has been wonderful! By integrating Co-op interns into our team, we were able to rapidly investigate evolving platform technologies, extend prototypes, and test our new products. The CASE team makes it extraordinarily easy to match students with the right talents and drive. In fact, our first full-time hire is an SU graduate who came to us through CASE!"
- Fuz Eller
Founder/CEO, Euphony
CASE Industry Co-op Program
CASE provides opportunities for graduate students across many departments and disciplines to gain industry experience, earn income, and create a network of business contacts.
CASE allows our co-op students to:
Apply coursework and training in state-of-the-art technology to find solutions to real business problems.
Gain exposure to practical business engineering and information technology environments.
Work with minimal administrative burden for employers, simplifying connections for talented graduate students.
Work part time during the semesters and full time during the summer and over breaks.
Explore the potential for full-time employment with New York State companies after graduation.
Participate in opportunities for joint industry-university projects through CASE (focusing on product design, product improvement/extension, or process improvement).
The process is simple:
Submit your resume to Leah Isgar
Your resume is reviewed, screening interviews are scheduled, and the recommended students are then forwarded to the employer for final interviews and selection
If selected, you will complete the necessary forms through either the Student Employment Office or Office of International Students (Slutzker Center), and you will be added to the Syracuse University payroll.
Report to work as scheduled by the employer
Get your supervisor's signature on you weekly time sheet, and submit it to CASE at case@syr.edu
You will receive weekly payments from Syracuse University
For more information, contact Co-op Program Manager Leah Isgar at 315-443-5018 or lisgar@syr.edu.
Below is an overview of the process you need to follow once selected. The supporting documents referenced in the process overview are below as well.
Job Opportunities
Below are some of the co-op and internship opportunities currently available. If you would like more information, or to apply for a position, contact Leah Isgar.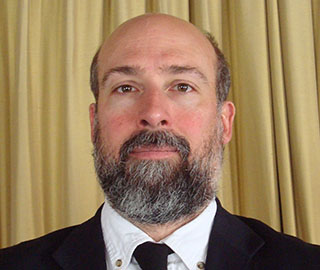 "Each semester, we employ several SU EECS graduate students through the CASE Co-op Program. Our experience has been intellectually stimulating, profitable, and overall very positive, so we are happy to continue and expand the work we do together."
- Stuart W. Card, PhD
VP & Chief Scientist, Critical Technologies Inc.
CASE Co-op Program Overview: An Industry-Targeted Program
Are you in need of a part time student to do projects throughout the year? Or seeking a summer intern?
The CASE Co-op Program, a unique, industry-focused service, connects companies with highly skilled graduate students in a wide array of different technology disciplines, including engineering, computer science, information management, cybersecurity, business and more.
Businesses benefit in many ways. First and foremost, the CASE Co-op Program provides immediate access to scarce technical skills and talent for as long as the company requires it. CASE Co-op can fill critical gaps, accelerate progress on R&D projects, or make possible a high-tech project that might otherwise not be possible.
CASE staff screen students carefully, matching them with the businesses that can most benefit from their skills and experience. CASE handles recruiting and administration, saving your business time and money.
The Co-op Program also manages payroll at no additional cost, relieving your company of substantial administrative time. This makes the program accessible even to very small businesses and start-ups with limited infrastructure.
Students are available for short- or long-term assignments, and many transition to full time positions after graduation.
Co-op students represent an excellent value for companies, who benefit from their skills and expertise while providing critical workplace experience.
For more information, contact Leah Isgar.
Below is an overview of the process you need to follow once you've selected a student. The supporting documents referenced in the process overview are below as well.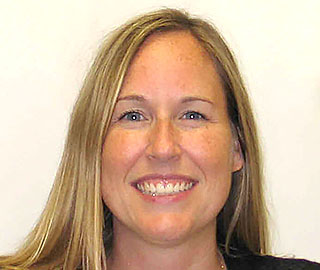 "Over the years, Anaren has worked with CASE to both identify and procure talented students, either in the capacity of interns or as full-time employees, as our business and technology needs change.
Aligning with a department like CASE at SU allows Anaren to tap into a massive talent pool that covers a vast number of disciplines. As our business grows and our markets expand, we are always looking for expertise outside of our core competencies and CASE has allowed us to identify and act quickly in this critical acquisition of talent.
Syracuse University has both national and international recognition in a wide variety of key technology areas. We have found the recommendations from CASE to be both accurate and expedient. This helps us in our pursuit of the very best in both educated and motivated resources who "hit the ground running" upon arrival either as interns of full- time contributors to the Anaren legacy."
- Alex Budwey
HR Manager, Anaren