About CASE
CASE, a NYSTAR-designated Center for Advanced Technology (CAT), helps companies identify faculty collaborators, set up university research contracts, hire talented students, network with other high tech businesses, find technology to commercialize, and bring it to market.
Leverage the Capabilities of a Top-Tier Research University
Whether you are a recent start-up, an established regional company, or part a multi-national corporation, CASE puts the resources of Syracuse University to work to grow your business. We can help you set up university-industry research and development collaborations; engage talented students; deliver customized technology workshops and short-courses; host networking events; pursue funding opportunities; commercialize technology; facilitate access to University resources.
CASE connects you with expertise, research, and applications in:
"Big Data," data fusion, data mining, advanced analytics, predictive analysis
Modeling and visualization, situation awareness
Cybersecurity, data and network assurance
Autonomy, UAVs/drones
Blockchain
"Smart" video, image analysis
Control systems design
Intelligent computing
Sensor networks and management
Microwave systems and antenna design
Communication systems and networks
"Smart" systems, "smart" grid, "smart" manufacturing
Internet of Things
Our Mission is to catalyze growth in the high-technology economy of New York State by fusing technical competency with industry-specific knowledge to advance applications of complex behavioral, information and communication systems.
CASE Team
Our staff is here to assist you in connecting with faculty expertise, student talent, and the many resources and opportunities available at Syracuse University.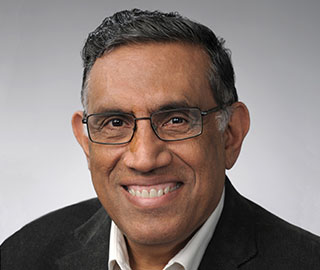 Pramod K. Varshney received the B.S. degree in electrical engineering and computer science (with highest honors) and the M.S. and Ph.D. degrees in electrical engineering from the University of Illinois at Urbana-Champaign in 1972, 1974, and 1976 respectively.
During 1972-76, he held teaching and research assistantships at the University of Illinois. Since 1976, he has been with Syracuse University, Syracuse, NY where he is currently a Distinguished Professor of Electrical Engineering and Computer Science. He served as the Associate Chair of the department during 1993-96. He is also an Adjunct Professor of Radiology at Upstate Medical University in Syracuse, NY. His current research interests are in distributed sensor networks and data fusion, detection and estimation theory, wireless communications, image processing, radar signal processing and remote sensing. He has published extensively. He is the author of Distributed Detection and Data Fusion, published by Springer-Verlag in 1997. He has served as a consultant to several major companies.
While at University of Illinois, Dr. Varshney was a James Scholar, a Bronze Tablet Senior, and a Fellow. He is a member of Tau Beta Pi and is the recipient of the 1981 ASEE Dow Outstanding Young Faculty Award. He was elected to the grade of Fellow of the IEEE in 1997 for his contributions in the area of distributed detection and data fusion. He was the guest editor of the special issue on data fusion of the Proceedings of the IEEE, January 1997. In 2000, he receive the Third Millennium Medal from the IEEE and Chancellor's Citation for exceptional academic achievement at Syracuse University. He is the recipient of the IEEE 2012 Judith A. Resnik Award, the degree of Doctor of Engineering honoris causa by Drexel University in 2014, and ECE Distinguished Alumni Award from UIUC in 2015. He served as a distinguished lecturer for the AES society of the IEEE and has served on the editorial boards of several journals. He was the President of International Society of Information Fusion during 2001.
Peter Zaehringer
Deputy Director
Peter Zaehringer is an economic and business development professional with over 20 years of national and international experience. Most recently Peter was Vice President, Economic Development, with the Greater Green Bay Chamber (GGBC). At GGBC, Peter was the catalytic force that brought together over 300 regional stakeholders to develop the region's first comprehensive economic development strategy focused on innovation and business/talent retention and attraction. Due to the vast and enthusiastic support from the region's public and private sector leaders for the strategy, the community gained approval from the University of Wisconsin system to open the region's first engineering school at UW Green Bay and attracted a globally competitive innovation destination, TitletownTech, a partnership between the Green Bay Packers and Microsoft. Peter also directed the Advance Business Development Center, a business and manufacturing incubator.
Prior to joining GGBC, Peter served as Executive Director at the Erie County (Ohio) Economic Development Corporation (ECEDC). At ECEDC, Peter contributed to the local economy by making regional collaboration and business retention efforts a top priority by implementing the Regional Incubator for Sustainability and Entrepreneurship (RISE) program in partnership with Bowling Green State University, Firelands; securing state incentives and financing for attraction and expansion projects; and formalizing of a tri-county partnership for enhanced regional coordination of emerging industry clusters.
As the Economic Development Administrator under the Summit County Executive's Office in Akron, Ohio, Peter conceptualized the Economic Development Task Force and established Summit County's Foreign Direct Investment policy. In Philadelphia, PA., Peter was the Director of Business Development, Planning and Marketing for CGFNS International, a company providing credentialing for foreign-educated healthcare professionals. He also served as a regional sales manager for various financial corporations such as CIT, Dollar Bank, and Key Bank.
Born in Germany, Peter's hobbies include flying and beta testing aviation software.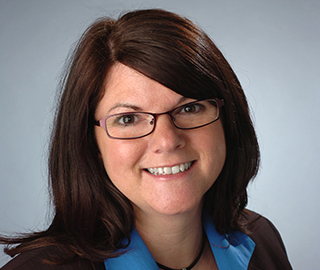 Marilyn D. Polosky
Assistant Director of Operations
Marilyn brings broad experience working with a variety of companies to her role at CASE. Marilyn manages CASE's incubator, works with students and faculty, and assists with all aspects of CASE's day to day operations.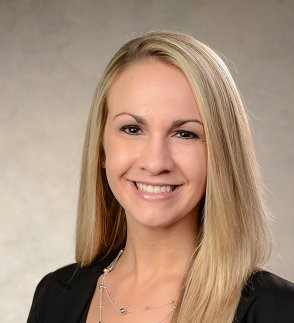 Leah Isgar
Assistant Director, Business Development Co-op & Internship Program
2-212 Center for Science and Technology
Syracuse University
lisgar@syr.edu
Leah Isgar joined CASE with 7 years of experience in staffing, recruitment, and business development in Central NY.  Throughout her career, she has supported a wide-range of industry partners, with a particular focus on Information Technology and Engineering recruitment.  Leah manages the Co-op and Internship Program at CASE; connecting New York employers with highly-trained graduate students who possess valuable skills and experience in a wide range of information and business technologies.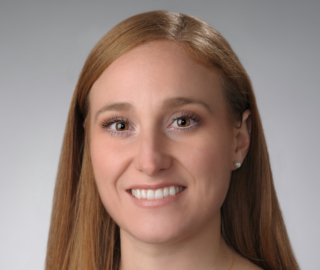 Hannah E. Stanistreet
Associate Director Finance & Administration
As a native to Central New York, Hannah has always been an avid Orange basketball fan and joined the Syracuse University staff in 2015. Before joining the CASE team she served as the Budget Analyst for the Institute for Veterans and Military Families and Budget Manager in the College of Engineering and Computer Science, Department of Electrical Engineering and Computer Science.
Following her graduation from the University of Buffalo, with a Bachelor's of Arts in Biological Sciences, she began her career in the Sponsored Projects Office with the Research Foundation for SUNY on behalf of the University of Buffalo, as a Proposal and Account Establishment Specialist. Her formal training is in pre- and post-award administration of grants and contracts and continues to use this to execute completion of budgets for proposal development and financial monitoring and reporting of grants and contracts after they are awarded.
While serving as an Administrator at the University of Rochester Medical Center, she worked in conjunction with senior leadership in the Department of Psychiatry to aid in the development of the Mental Health Services program, Behavioral Health Partners (BHP). She oversaw the physical launch of the program, daily financial operations and led the administrative staff. Hannah's extensive work in the University environment aids in her knowledge of policies, procedures, and financial systems.
Our History
CASE has been a NYSTAR-designated New York State Center for Advanced Technology (CAT) since 1984, bringing together traditional academic strengths in research and education to promote strong university-industry interaction and generate positive economic impact across New York State and beyond. CASE works with over 60 companies nationwide, leveraging nearly $1M in annual state investment with required $1.25M matching funds from industry. The Center's total economic impact, as measured by the state over the last 20 years has been over $500M, growing businesses and bringing new revenues, jobs and investment to New York State.